Our intensive therapy sessions are individualized to meet each child's specific needs. Intensive programs may include physical, occupational and speech therapy and use customized techniques and skills to best meet your child's goals.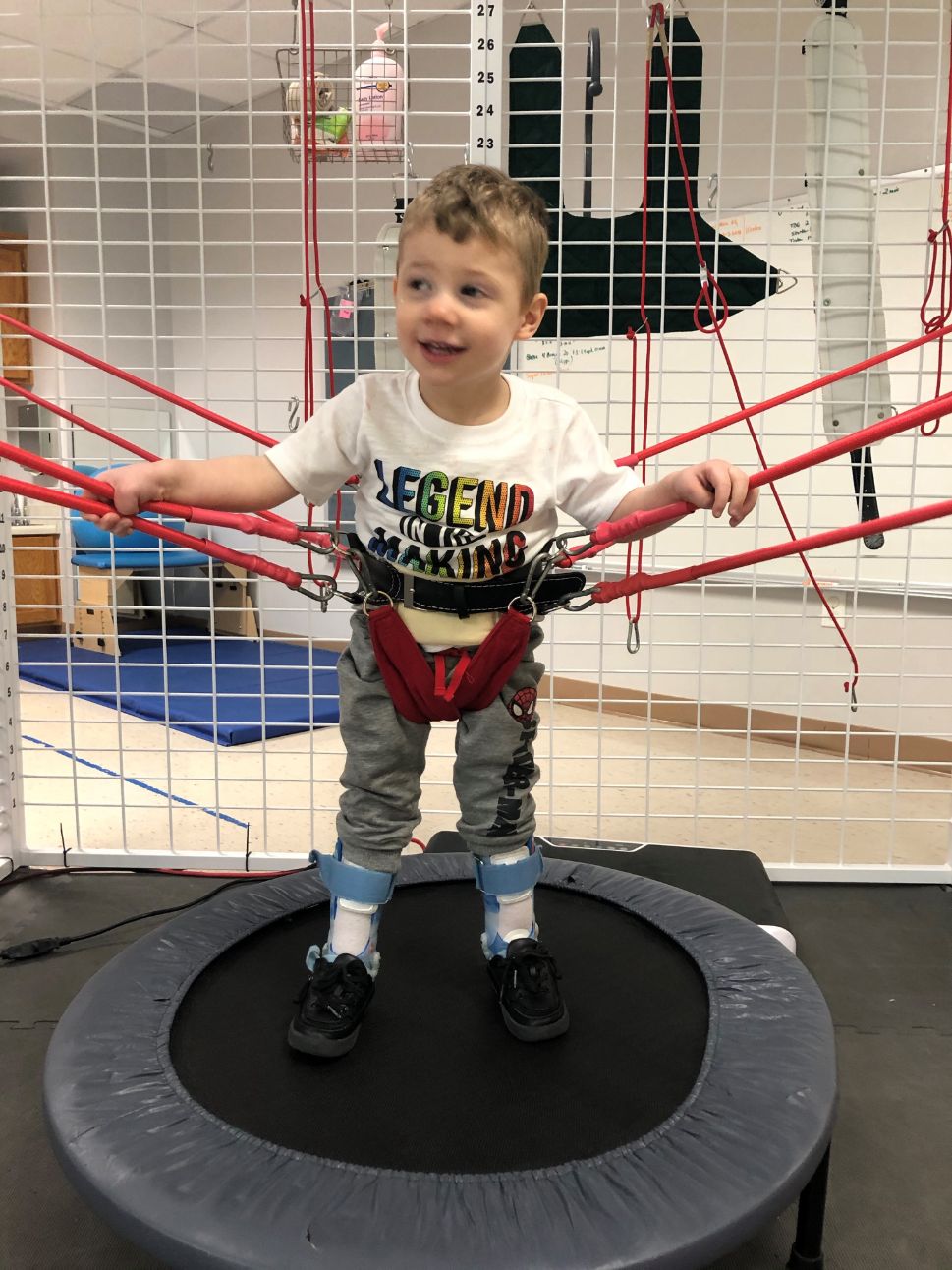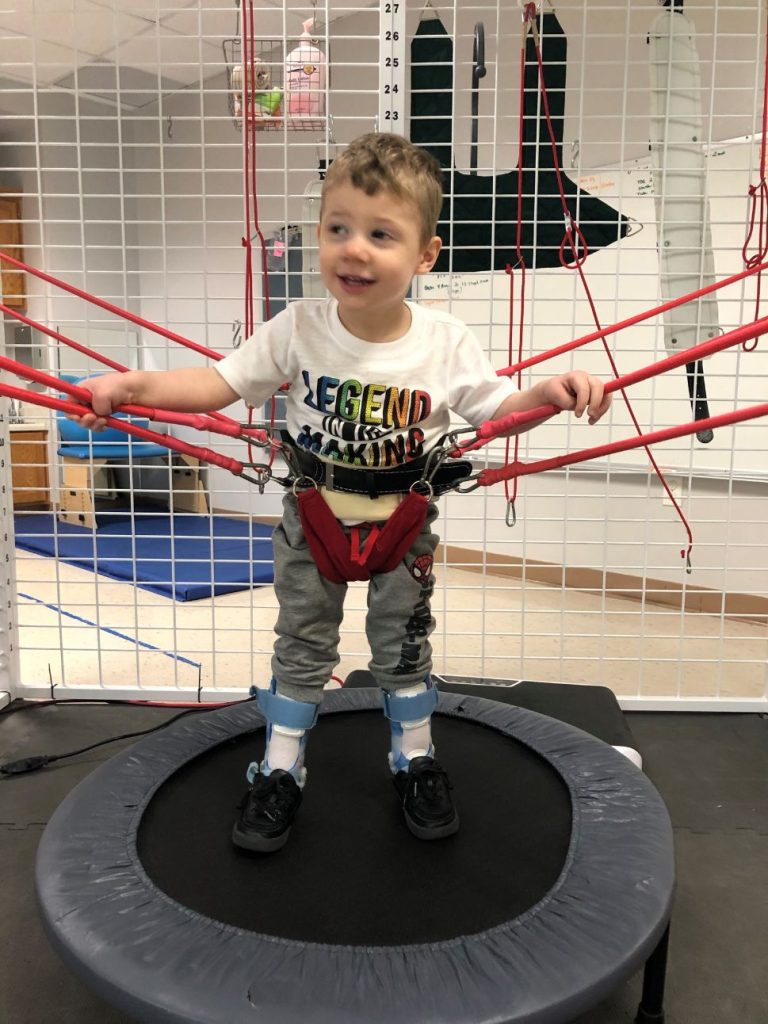 Children with disabilities require more repetitions of an activity before solidifying a skill or movement and incorporating into their typical day. Though the majority of children will progress with the traditional model of therapy of one time per week, progress is often slow and one hour of therapy is not often adequate to address all the areas and many needs children may present with. The hour must be broken down into time spent on strengthening, balance activities, endurance activities and functional skills. By participating in the Intensive Therapy Program the child benefits from the high level of repetition and time that is allotted in all areas of concern. Research has shown that children tolerate this program very well.
The Intensive Therapy Program consists of individualized exercise and therapeutic activities for your child. This can include resistive exercises to increase active movement, muscle strength and endurance. Intensive physical therapy includes high volume training coupled with specialized equipment including the Universal Exercise Unit (UEU) that uses a harness and bungee system to help support the child so the therapist can use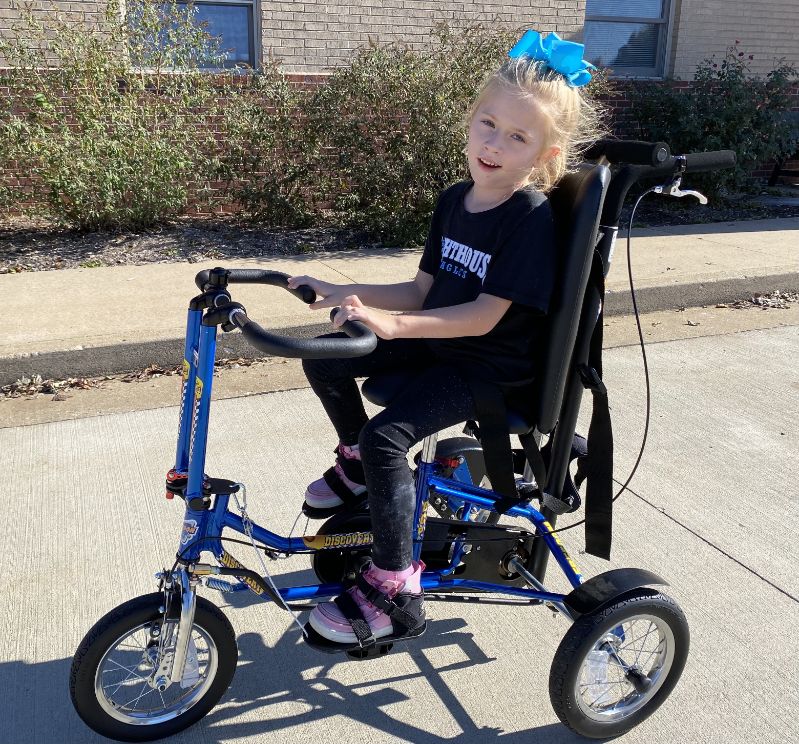 his/her hands to help facilitate proper movement patterns.  This UEU can also be used for strength training to isolate individual muscles in specific positions with weights and pulleys. Therapists may also use other techniques such as Functional Electrical Stimulation, Whole Body Vibration and other techniques to meet participants' individualized goals. Occupational therapy assists with helping children and their families participate in meaningful and valued activities, roles and routines of daily life. For children, their primary occupations are building relationships, play, self-help and academics. When deficits in skills, such as motor, cognition or social, negatively impact a child's independence and/or participation in these "occupations", therapy will assist in developing the tools or adaptations necessary for the child to be more successful and independent in their daily life. Therapy goals and outcomes are addressed through play and function utilizing activities for strength, coordination, development of motor skills/patterns, sensory exploration and integration. A Speech Therapy Intensive is different from traditional therapy because it occurs in a condensed schedule over the course of several weeks. The intensive utilizes evidence-based techniques in an individualized program to improve speech production, language skills, feeding, and swallowing. The Speech-Language Therapist collaborates with the participant's family to identify one to three goals to target intensively.
Parent involvement and input is encouraged during your child's time in intensive therapy. We believe in educating the parents on the necessary skills in order to continue the progress that their child attains during the Intensive Therapy Program.
Families are provided with a detailed exercise program which includes pictures and videos of their child in various positions and activities that will be part of their home exercise routine after completion of the program. Skills need to be reinforced in the home and through ongoing therapies for the child to continue to progress their functional skills.