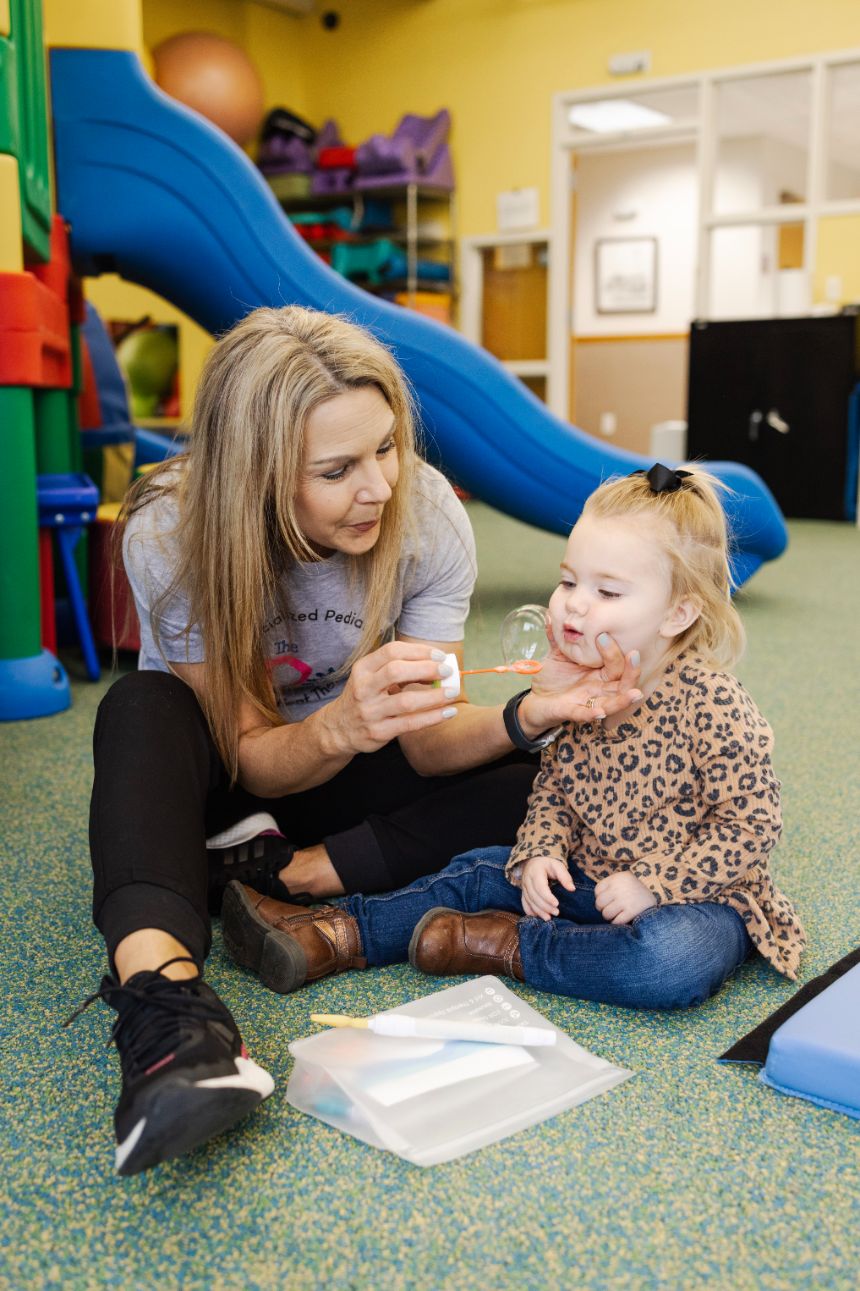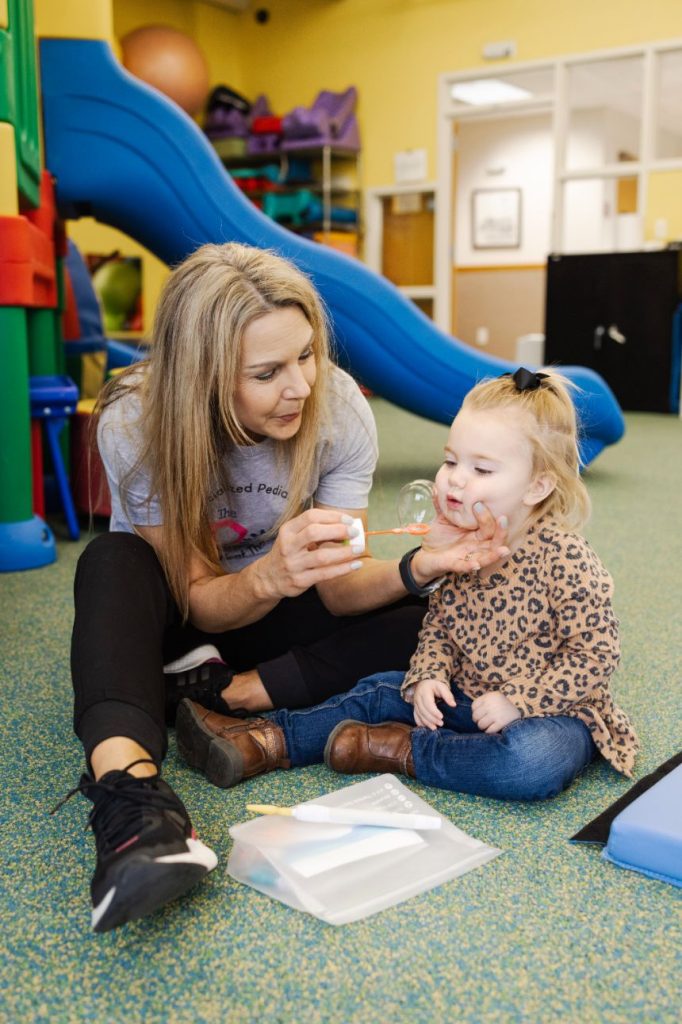 Our occupational and speech therapists work together with you and your child to work on oral motor and feeding skills so your child can be more independent with feeding.
When a child has difficulty eating or swallowing it not only affects the child, but it also impacts the whole family. Our outpatient feeding program is a collaborative (Occupational Therapist and Speech Therapist), whole-child approach to address a child's feeding and swallowing using evidence informed therapy. Our Occupational Therapists and Speech Therapists use a family centered approach to target musculature coordination, sensory processes, and social experiences during eating.
Feeding and Swallowing evaluation and intervention focuses on factors affecting the child's interest in eating, sensory aspects of eating,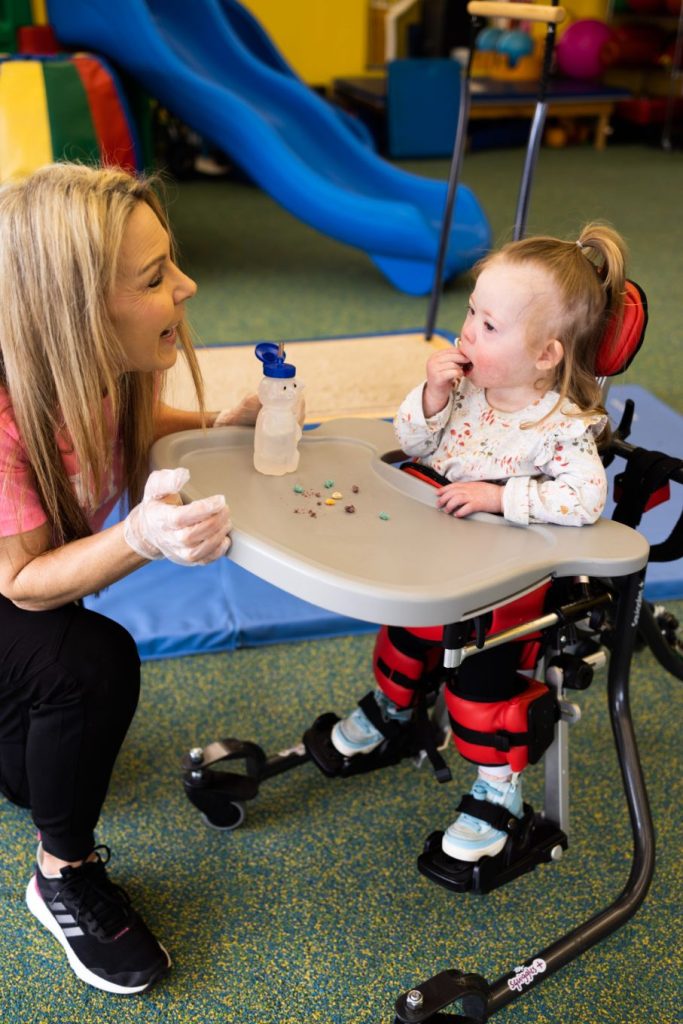 acceptance of tooth brushing, and chewing/swallowing food. Intervention techniques utilized are based on clinical reasoning and evidence-based practice. Our goal is to help your child enjoy (and be successful/independent in) eating so that your family enjoys mealtimes together.
Intervention techniques and services include but are not limited to:
Oral Motor Skill Development
Relationship Based Approach
Positioning
Food Refusals
Advancing Textures
Bottle Feeding to Cup Drinking
Oral/Pharyngeal Dysphagia
Vital Stim/DINES